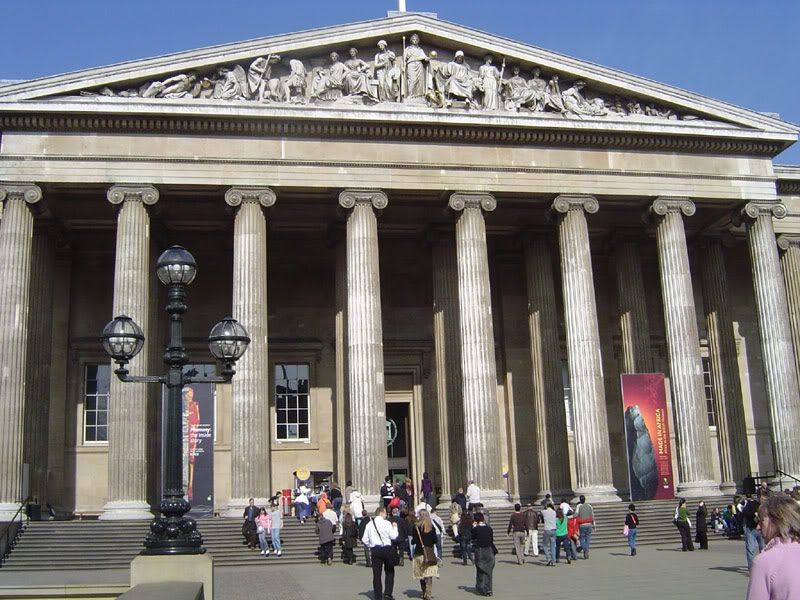 I arrived at the British Museum first, after a harrowing tale of daring and adventure through the London underground. So I took photos to while away the time. Lag arrived 5 minutes later. From the way he was dressed I could tell he'd also had many hair-raising adventures along the way.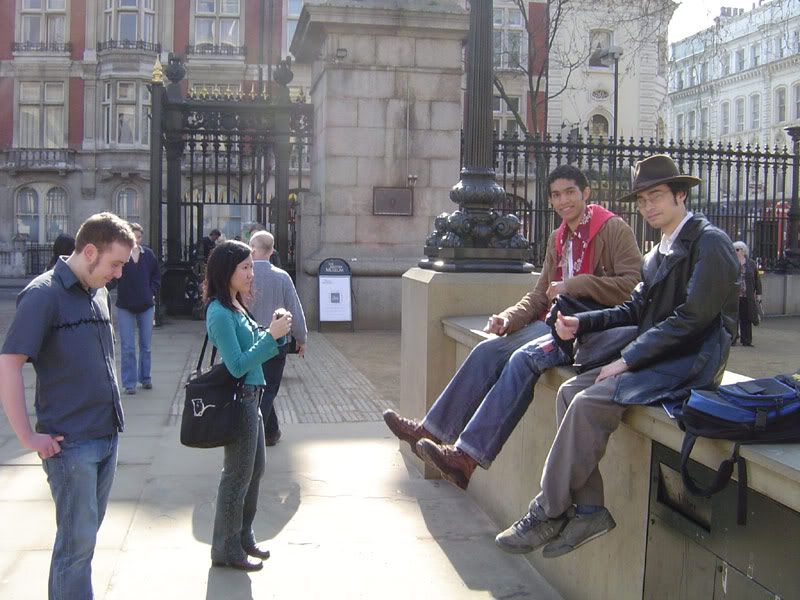 Mr.Bob turned up next, then Ping and Shinedog. Eventually the whole gang arrived.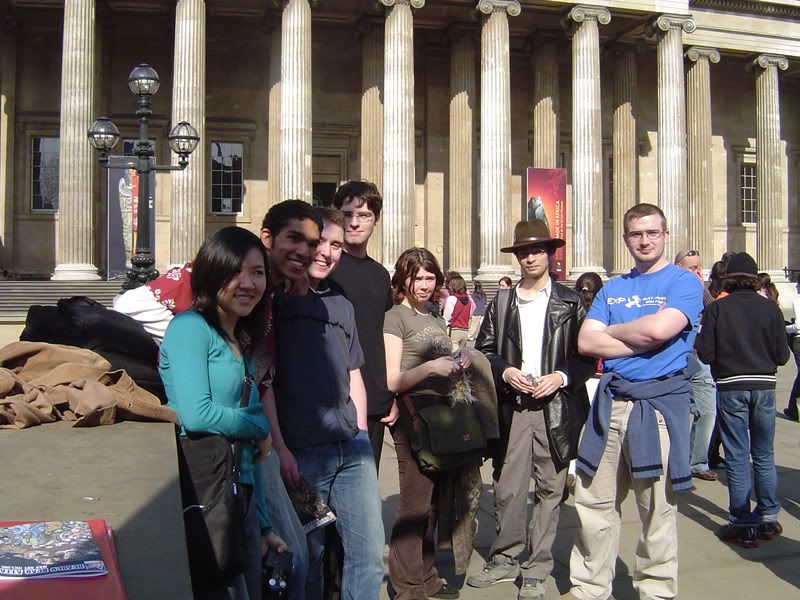 Except for Al of Poisoned Minds (keenspot). After a while he phoned Lag and turned out to be the person sat on the wall opposite us.
And that was us meeting up. I won't do the con because I don't have any photos to illustrate it.