So I finally have my webcomic off the ground, but I find my webpage kinda minimalist at the moment, as it contains nothing but the comic itself. I figured I'd spruce it up a bit when I have some more pages done. Here's the redesign I got so far after looking at a few of the successful webcomics and seeing how they do their page. I've been designing the page in GIMP so far.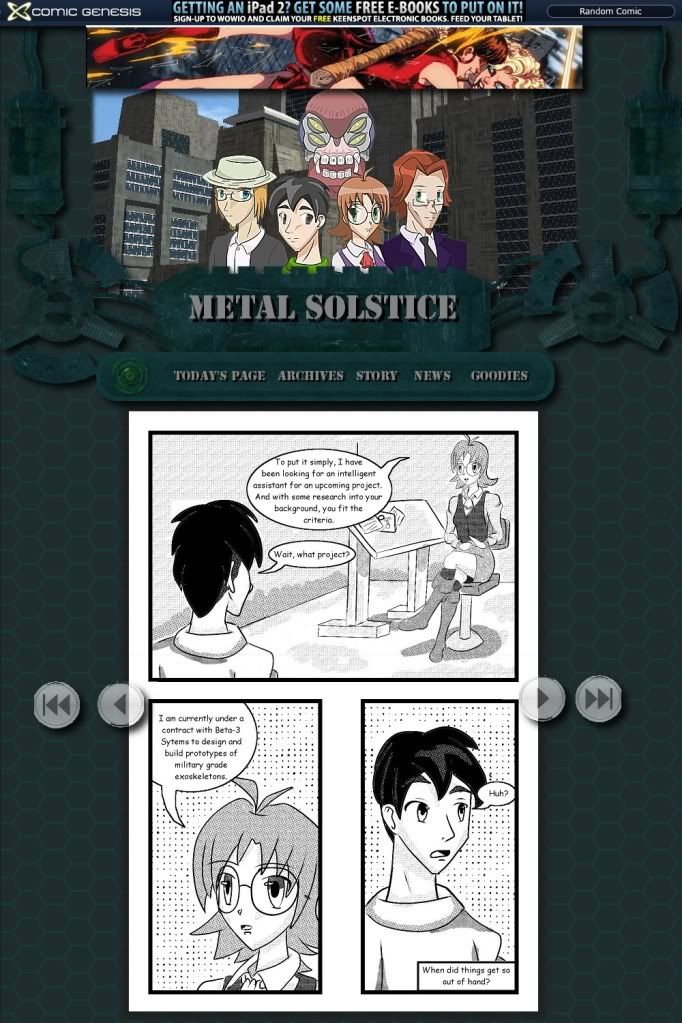 Keep in mind that some of the images are placeholders. Can you guess which ones? *cough* mostofthem *cough*
Things I need to do:
- Make the mechanical thingy around the header stand out from the background more
- Darker background
- Finish the header graphic. Investigate PHP random image rotation for it.
- Make a new non-animated "Metal Solstice" Logo
- Better navigation buttons (aka custom made and perfect)
- Work on details for the button bar
- Perfect my coloring techniques and digital art by the time chapter 1 ends (about 10-15 more pages). I want to do color, and the whole smooth line type thing is hard to do as I discovered. I'd rather draw like this (except less derp and more color, obviously).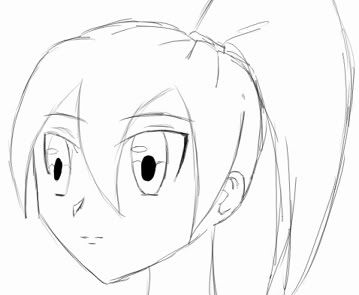 Well, time to work on Wednesday's page. So excited as Monday is the 10th page! 10% of the way to 100 pages! Yay