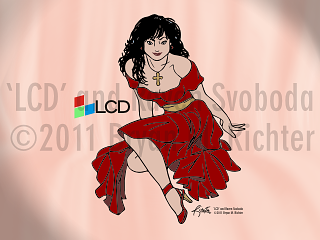 Good Monday morning, everyone.
Say, friends, wondering what to do with that tax refund? How about putting it back into the economy.
This new Raven wallpaper is available for a donation through PayPal to
ravensvoboda(at)hotmail(dot)com
. Make sure to include screen resolution size in the message. Usually my largest size is 1024x768, but I can accommodate cinema screen monitors if need be.
If this goes over well, I'll be making prints available for sale, and I'll put the original black-and-white line drawing on auction.
Thanks and take care.
Bry