So I was reading a book (Making Comics by Scott McCloud) and in it I found this little blurb on "Quanto Comics"
The idea is this: one person writes a title, then the next person has to do a one-page comic that matches the title. You keep the title fairly general so the person drawing can think up something funny. I thought this sounded like something we could do on the forums so here goes nothing. When you make a comic put a title for the next person, also it's cool if you want to take a title and work on it, but post another title in a placeholder post so that other people don't have to wait for you to finish. How "finished" these comics are is pretty much whatever people want to do.
I wasn't going to include an example but I had this doodle I was gonna put in doodles anyway and it fits here. This is cheating because I made up the comic and then just gave it a title but at least now people know what the hell I'm talking about. I hope.
TITLE: ETIQUETTE LESSONS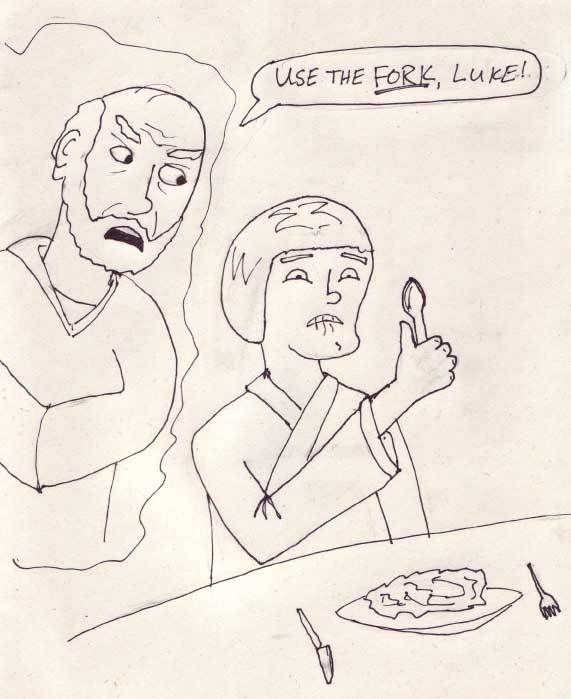 and for the next challenger

TITLE: SORRY, WRONG NUMBER