Well, the Auto-Updater isn't working at all, and it's impossible to manually update, so I'm just going to stick Wednesday's comic here for all the forum-goers.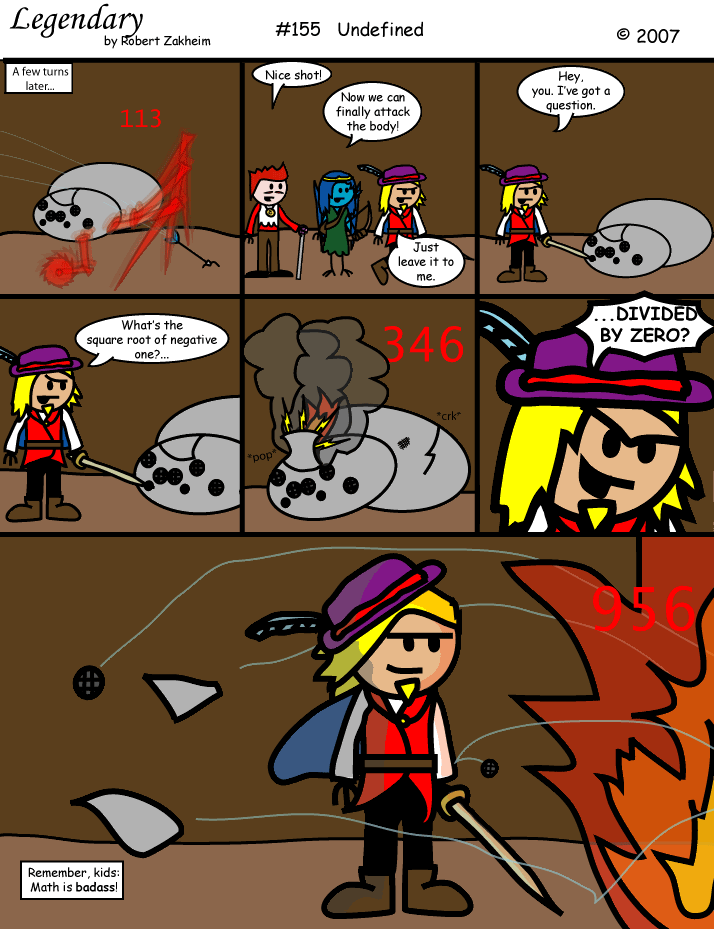 I have to feel a bit sorry for the robot. It was built without knowledge of either the imaginary number or the whole "nullity" thing that was all the rage on Internet forums a few months ago, emphasis on "rage."
It doesn't even have a proper algorithm for undefined terms. All in all, quite a shoddily-built robot, but since it was made about the same time that swords were the height of weaponry, we should be able to forgive a few kinks in the programming.
On a slightly related note, I find it vaguely amusing that this comic's date is 4-04.