We recently got a Wii, which means that we obviously needed to make as many Hazards Wake characters into miis as possible.
We also got My Pokemon Ranch, which means that I obviously needed to import as many Hazards Wake characters into the ranch as possible.
Thanks to the SD card function, I can now share their exciting exploits with all of you!
Obviously, Maxwell, lover of cute, weird critters, had to be in there: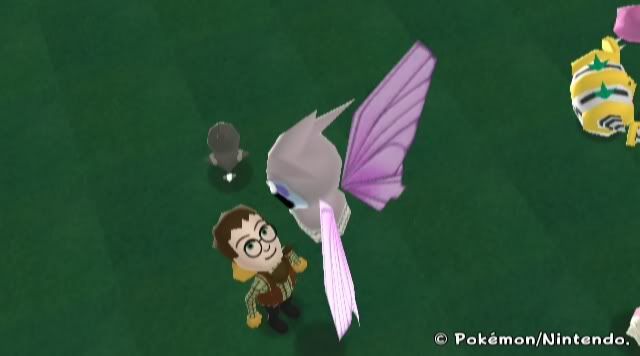 (Immediately after this pic, the moth thing attacked him. True story.)
Maxwell was very happy hanging out with the poglemans.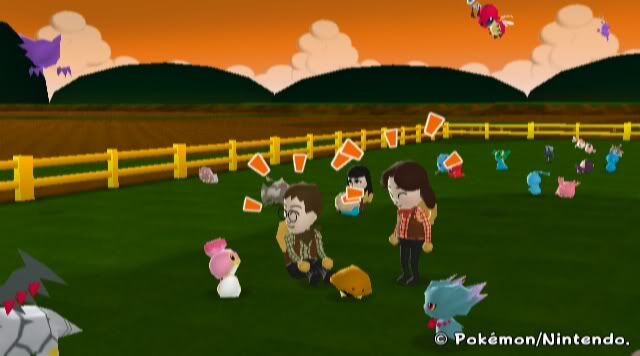 However, he was also happy hanging out with the (non-Hazards-Wake) young ladies at the ranch. So Aileen had to be brought in to keep him in check: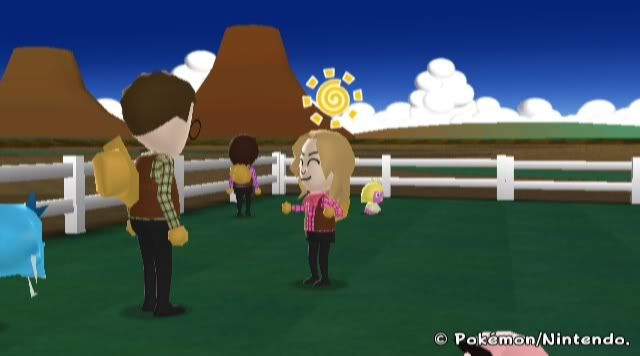 "I know you would never think of being interested in anyone else, ever, right? Since that will lead to
THE PAIN
and all..."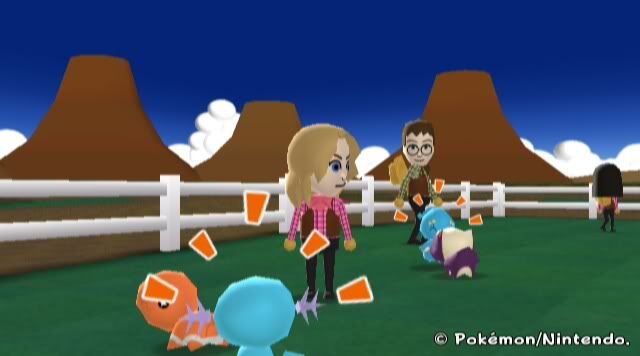 "So what's with these things, anyway?"
Aileen was soon charmed by the adorableness of the strange things: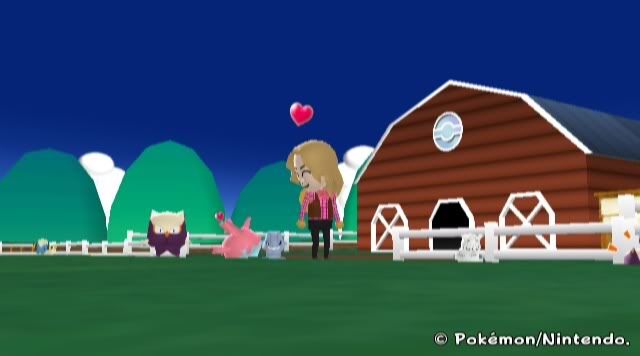 She has become very popular, and may be planning on using them in some world domination bid.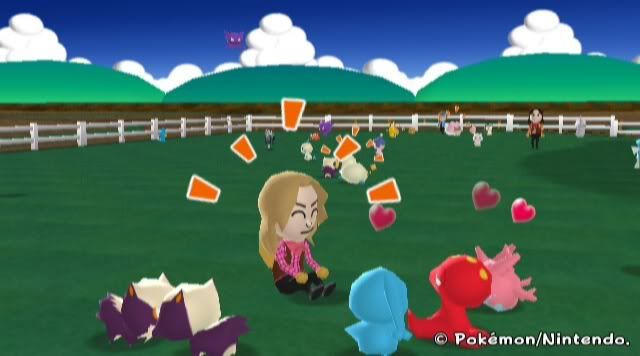 I would not trust Aileen with that expression.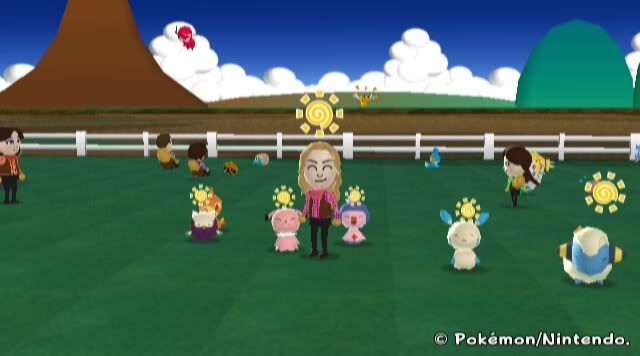 Further adventures later, perhaps!