Albums in 2008
25 Smoking Popes. Stay Down.
24 Black Milk. Tronic.
23 Nine Inch Nails. The Slip.
22 Ladytron. Velocifero.
21 Johnny Flynn. A larum.
20 Duffy. Rockferry.
19 Scarface. Emeritus.
18 Coldplay. Viva La Vida.
17 Wolf Parade. At Mt. Zoomer.
16 Mates of State. Rearrange Us.
15 Jenny Lewis. Acid Tongue.
14 The Walkmen. You & Me.
13 Kanye West. 808's and Heartbreak.
12 Sybris. In the Trees.
11TV On the Radio. Dear Science,
10. Ida Maria. Fortress Around My Heart.
Beautiful mess of a frontwoman belts out in front of a killer band.
9. Those Dancing Days. In Our Space Hero Suits.
Adorable teenage girls making undeniable pop music.
8. TI. Paper Trails.
The finest in Southern hip-hop.
7. Q-Tip. Renaissance.
Former Tribe Called Quest frontman returns with some smooth hip hop that never gets sleepy.
6. Hercules and the Love Affair.
Antony and the Disco Gods command you to dance.
5. Love Is All. A Hundred Things Keep Me Up At Night.
Swedes doing what Swedes do best: Power Pop. Lead singer sounds like she stumbled onstage after a bender at a cocktail party.
4. Van Hunt. Popular.
Funk/Soul/Rock in the Prince mold about love, sex, and obsession. Never got a proper release, which tells us just how fallen this world is.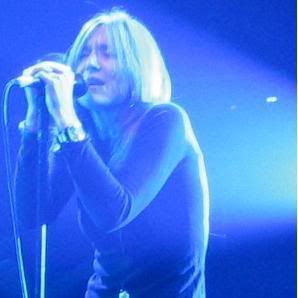 3. Portishead. Third.
Fuck Guns N Roses. This is the long decade plus late release worth caring about this year. Ambitious, dark, dense, a classic album from a classic band.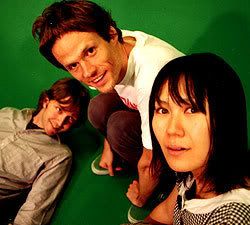 2. Deerhoof. Offend Maggie.
Art Rock at its catchiest. Cute Japanese girl sings about basketballs and bunnies as her band burns the theatre down.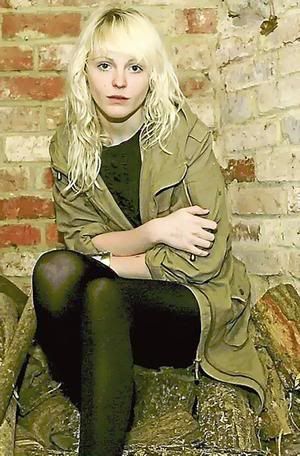 1. Laura Marling. Alas I Cannot Swim.
I fancied myself an artist when I was 17. Won an award or two, even. But nothing I've made then or now competes with the beauty and depth of this brief, seemingly simple record, created by teenager. Folk pop by a girl with an ear for melody and a gorgeous voice that rarely strains. A subtle work by a young artist with the maturity to know when to hold back and when let the music swell up behind her in lush drama. Keep an eye on her.