The Portsmouth Comic Book Show
Celebrating Creators that shape the Industry!
The November 16th Portsmouth Comic Book Show is moving to a larger location and features top professionals from the comic industry as well as the local creators that may present the next comic book hit!
The Portsmouth Comic Book Show
November 16th from 10 am to 3 pm
The Best Western Hotel, on the Portsmouth Traffic Circle in Portsmouth, NH (Route 1 By-Pass).
Meet award winning comic creators and novelists!
Including:
David Petersen- Mouse Guard
Joe Hill- Locke and Key, Heart shaped box
Christopher Golden- Buffy the Vampire Slayer, Hellboy
Scott Wegener- Atomic Robo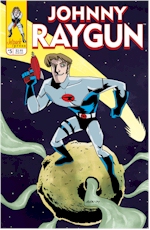 Rich Woodall- Johnny Raygun
Rich Brunelle and Josh Belanger- The Fatsquad
Jay Piscopo- Capt'n Eli's Undersea Adventures
Craig Rousseau- The Perhapanauts
Ron Fortier- The Daughter of Dracula, Green Hornet
The Severed Head Crew,
and many, many more!
Featuring New Englands finest collectible retailers!
Shop from thousands of comic books, graphic novels, toys and more!
Bring your collectible toys, comic books, Music, Movie, and TV memorabilia to sell!
Fun for the whole family!
Visit [url="http://www.jetpackcomics.com"]
[COLOR="Blue"]www.jetpackcomics.com[/COLOR]
[/url] for all the details!