Okay. I seem to have missed this the first time through, but I'll give it a shake this time and see what happens...
Cody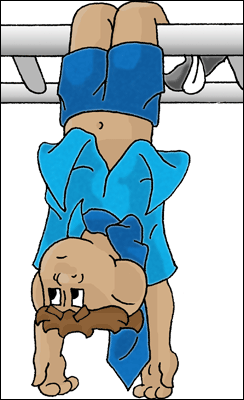 Strong: Physical - can probably throw a boomerang and partake in schoolyard scuffles and so forth. A good bloody nose will usually stop any fight - usually he is the one who gets them though. If you're looking for a weapon, then it would have to be the trusty cricket bat.
Weak: Mental. No question. He doesn't know the words to his times tables, but he at least knows the tune.
Points:
Strength: 3 (He's only eleven...)
Endurance: 10 (You know kids...they never bloody stop...)
Agility: 7 (Sneaky little bastard...and I only had seven points left)