I bet you all think that you can write better then I can. Well, here's your chance. Just add your own dialog to this spiffy wordless piece of artwork and post it here or e-mail me your submission.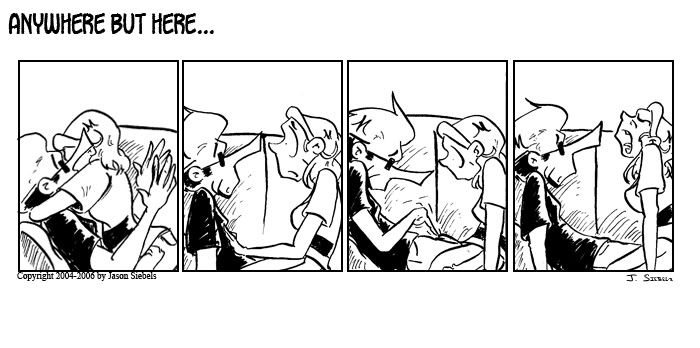 The winner, chosen by me, will get FREE ART!!! I'll even chip in for the postage and handling to have it delivered BY HAND to your house by the US POSTAL SERVICE!!!
How's THAT for AWESOME!! Huh...HUH?!?
Final day for submissions is August 15th. So get crackin'.