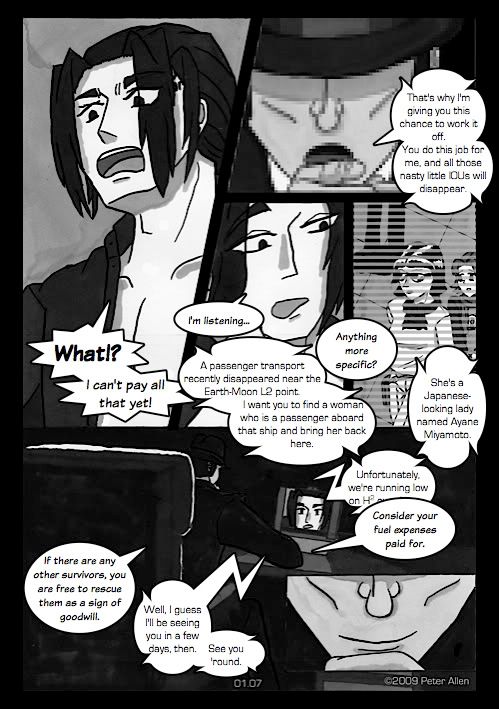 Frontier: 2170
is a story blending the science fiction, noir and slice of life genres into the tale of a spaceship crew and their misadventures in a poor economy and a solar system at war. Theirs is a struggle between safety at the expense of poverty and money at the expense of danger, and the protagonists are sometimes forced to take jobs from disreputable people in order to make ends meet, all the while avoiding getting caught in the crossfire of the war between Mars and the North America Government and Administration.
As the comic is still migrating from its
old site,
it will be updating daily until the end of Stage 01, where it will begin updating twice weekly every Tuesday and Friday. The comic begins
here
at the beginning of the prologue (unfortunately, the "previous" button doesn't work on the main page, but it works just fine on all the others, any help regarding this would be appreciated). Thanks much.