Light Bulbs - An Ongoing Story Line Type
Posted: Mon Mar 05, 2012 12:05 pm
I started Light Bulbs back in Oct. last year and just recently it finally hit it's 20 page minimum required over talking about it here. The comic updates every Monday with a new page. It's an ongoing sci fi / fantasy story that has slowly had an art style developed for it, as when reading it you'll notice the art changing from the beginning to now. I'm going to sum up it's basic here from the description I have for it with Top 100 Web Comics ....(the sad note to that is it's at a very high numbered rank right now).
In brief:
"A wizard from the 10th century is summoned into the 22nd century to act as a teacher. Sadly the wizard can barely conjure magic thanks to a total global lack of other wizards. To restore magic to the world first the world must be restored it's self."
Currently I know only one person a friend of mine online is reading this. I'd love feed back over it, but please bare in mind I'm well aware of how the art looks in the first few pages. Here's a page of the comic: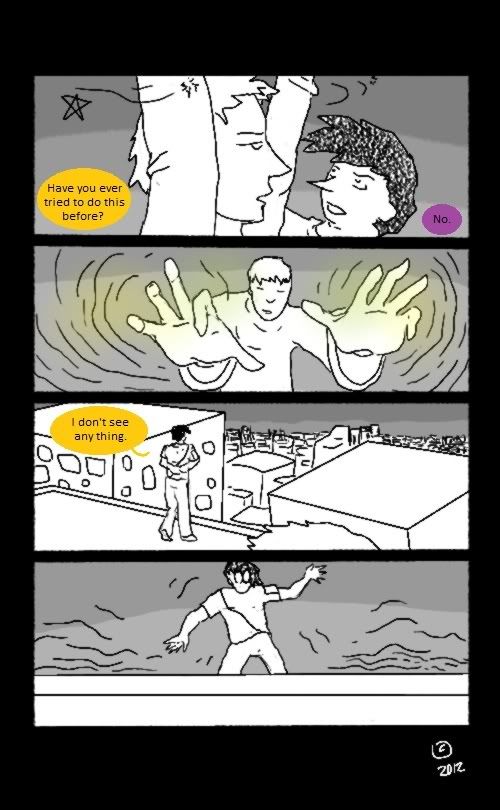 The link to this web comic series can be found in my signature.
Also note and this is not about the comic. I'm having a major surgery tomorrow and won't be able to reply to comments promptly. Because of the surgery I have multiple pages stored in the server ready for posting when the file date comes up.