Hey there all! So its finally happened: I've finished Chapter 1 of Robot the Pirate!
"Robot the Pirate is a lighthearted adventure that follows the efforts of a robot built with just one purpose; to be a pirate."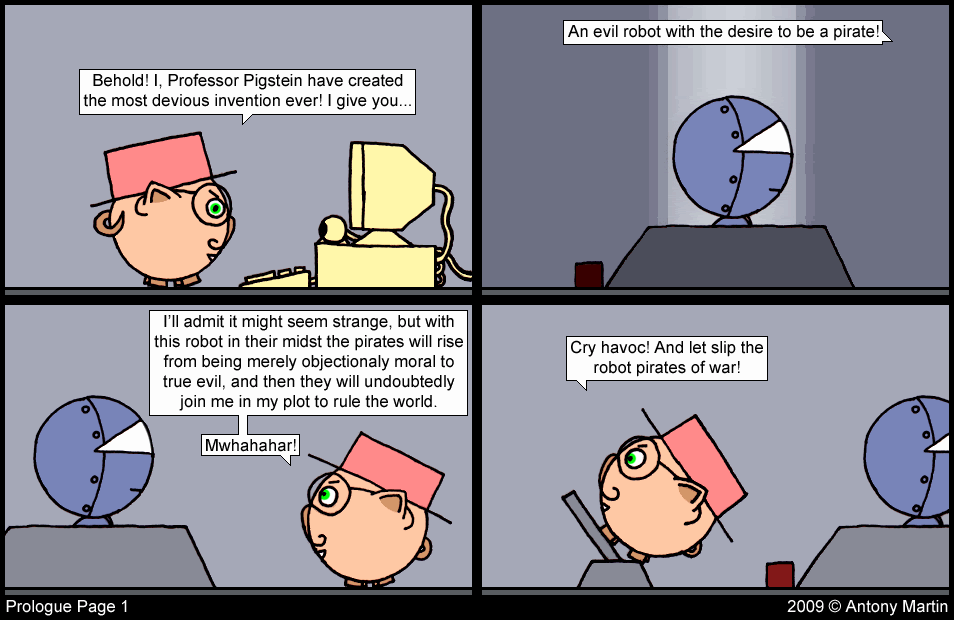 [Hmm, randomly cropped for some reason, oh well its not missing anything off 'cept my name]
It all begins right here:
http://robotthepirate.comicgenesis.com/d/20091008.html
and dispite having taken me a year and a half to make will probably only take about 5-10 minutes to read.
Give it a read and tell me what you think.