CJ through the years has had a transformation in hair styles.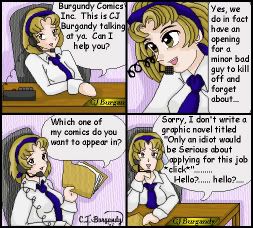 But, I have been asked many times about CJ's orginal hair style and if it's actually possible to do. Yes, yes it is. I actually used to wear my hair like that every day. There is a trick to it though. (as one reader wrote to me, that they couldn't get it to stay like that all day.)
So I offer those, who have asked me over the years, A small tutorial on how to do it
First you need some supplies: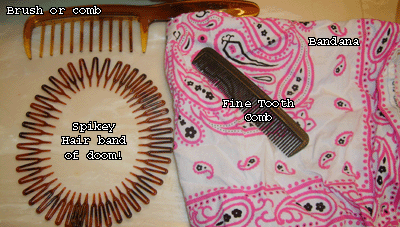 First take your bandana and fold it in half so it's a triangle shape and then fold the point up.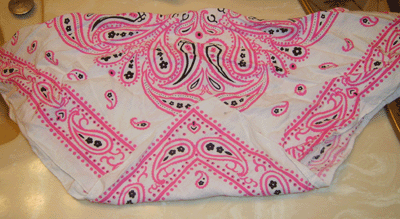 Now fold the top down once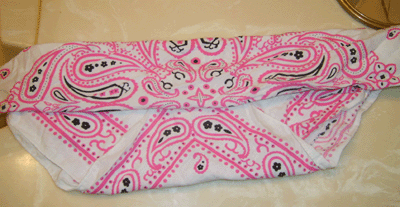 Then twice and then flip over.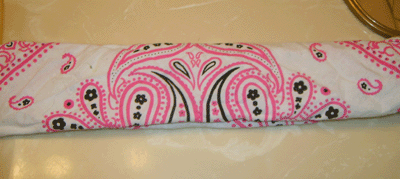 next, brush out all the tangles that might be in your hair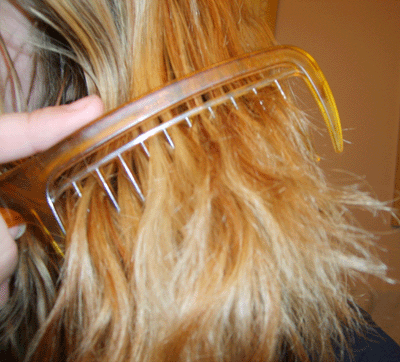 Part your hair in the middle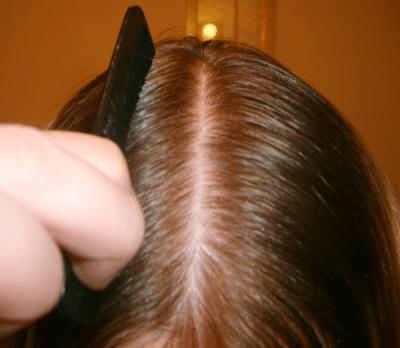 Then part your hair in a T shape, seperating your bangs/fringe/ anything you want in front of the bandana from the area that will be lifted under the headband.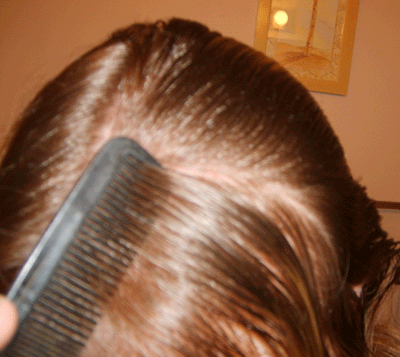 Take the Spikey head band of doom and connect it together around your neck.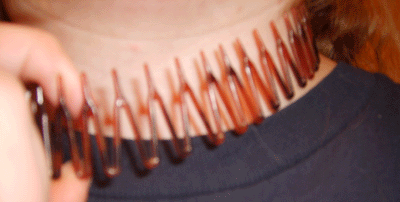 Carefully move it past the bang/fringe area you parted earlier, making sure none of it gets caught on the spikes.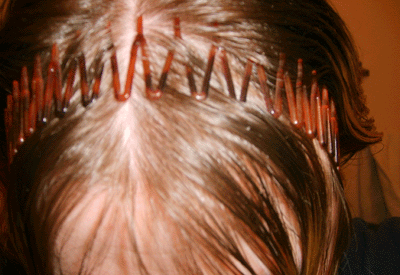 Now pull back the hair with your spikey headband of doom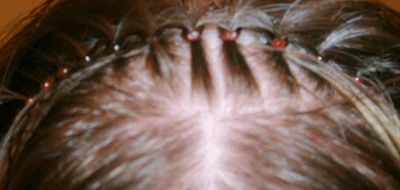 Carefully take your finetooth comb and rat small sections of your hair that's closest to the spikey head band of doom (ratting is combing towards your head, instead of away) Don't over do the rat process or you'll have hell trying to brush it out later.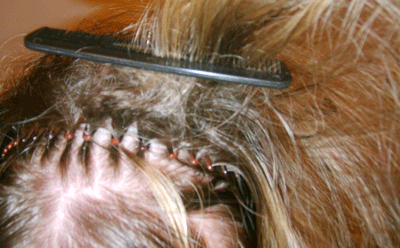 This not only creates a lift, but it helps keep the spikey head band of doom and your bandana in place.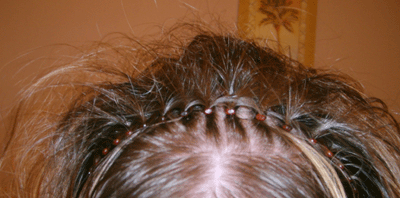 Next, tie your bandana exactly over the spikey head band of doom, so that you can no longer see that it's there at all.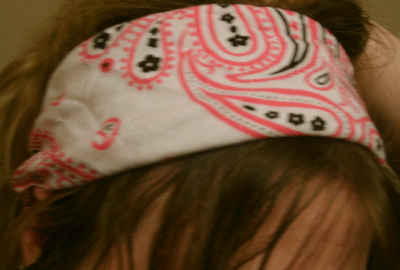 Pull your hair back over the bandana towards your face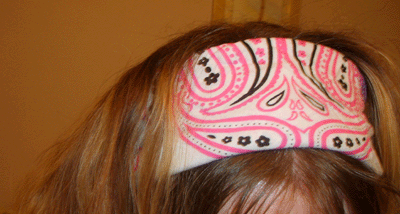 Brush out any ratting that is visible after the bandana is on tied one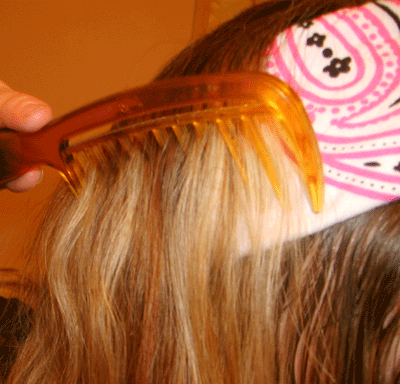 Now you have a raised "big hair" look behind the banada that should hold all day. If your ratting doesn't want to stay in, use a little hair spray. The thicker your hair is, the less likely you'll ever need hairspray to do this.