Uh...
P.S. I'm not coming back. This website isn't worth a second visit. I only came because you emailed me, as if begging to have me see your hate speech. So sad.
1 week later:
My response wasn't a "hurt" or "mad" response...which is such a simple way of looking at it.

I gave a little while and there were some points that I didn't make.

It wasn't just the things the guy says he didn't like. He attacked me for trying to make money off Nintendo's designs. Check out

http://www.levelupstudios.com/runaway-entei

just one of a billion places. Also how do you explain the billion videos on Youtube DIRECTLY making money off Nintendo from ads? There's nothing recreated or redone...just exact music and images owned by Nintendo. So taking a shot at me, or the pretend copyright I did as an homage was not correct. And just because everyone else is doing it doesn't make it right, isn't fair, because you're not attacking everyone. You attacked me so I responded with cases where it is allowed. Also, I've made shirts in the past on spreadshirt (that included titles or character names), but they refused them due to copyright, so they are checked and mine must be fine.

Also, tons of animations, SouthPark and comics have characters in roughly same poses that don't even change clothes. Hell a lot anime has a single pose and just the mouth moves. Seems like the only comics that would be good to this person are super action crazy lines, mega poses! I wanted it to be stifled. I wanted it to be static. Like the other comment that I am okay with setting my standard low for my comic. I never said it was "good". I said it was my style and I wanted it that way.

About asking if my comic could be on the list, yes, I asked. I never said I didn't. (and I knew someone would try to be clever and involve me asking and turn it into a "I asked to be raped" challenge.) But to be turned into a Nintendo trademark thief, that wants to be super cutting edge funny, and action packed but fails at my goals. Nope. Sorry. Those are made up goals and accusations, not a "review".

And to get an email saying the review is posted, was like a "Hey come see all the mean things I said about you." You might not see it that way, doesn't mean I didn't.
The last part kinda moved me, though:
In the end, these were attacks. They weren't true. It's easy to walk away and let someone walk all over you or watch as someone is being put down for doing the same thing as everyone else, but they're the one being attacked out of everyone. Everyone has seen how a bully works. There will always be people to back up the oppressors, the gang of bullies...just like the other comments here. But people will always fight back. Sometimes they're emotional and sometimes not...that's how it is. That's okay if standing up to someone for false claims makes me unpopular here or in life. At least I know I don't let it go by unnoticed. And I will stand up for myself and others around me when something is not right. No matter how much it shouldn't matter.
Truth matters. This review was a libelous creation. So I stood up for myself.
After all this, comments will follow with "Good for you" or "No one cares." or some other stupid remark. But like I said about the last comment, it matters to me and people have thanked me for standing up for them when no one else would. This time it was for me.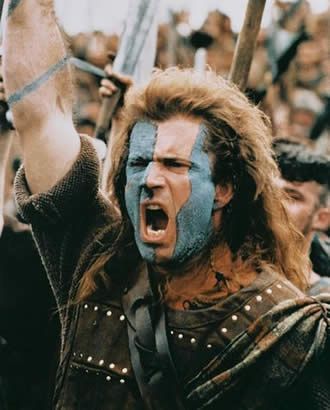 I'm not even sure if it's worth bothering to respond at this point.
Anyways, I made some good progress on my review blog article yesterday, but it's getting long enough that I'm thinking of splitting it into two parts. I'll see if I can get Part 1 done today, and then I can finish Part 2 next week.