Hello, all of you! A larger turnout than I expected! I'm Cassie Antrobus, I work at the Institute, and I am one of the few staffmembers who lives off campus, so naturally I'm head of Expatriot House.
So, Welcome! This should be lots of fun! Since our house is smallest, we sometimes suffer in the competitions -- and we have to borrow a common room for the meetings -- but we have the most fun, I think!
Also, we have parties and mixers throughout the year, either at my place, or if any of you live in a better-suited house, wherever!
I also handle a lot of the paperwork at the institute, so if you have any admin troubles, you'll likely be coming to me. Don't worry, I don't bite, and I *always* find a way to work things out.
I know there were refreshments in the main hall, but I have some munchies, and I thought maybe you'd like to watch a movie, so I brought the TV and VCR.
There's a fairly good collection here -- any recommendations?
_________________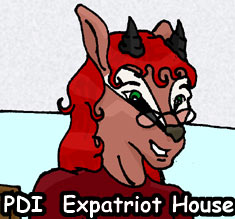 Cassie Antrobus
Psychic Dyslexia Institute
<font size=-1>[ This Message was edited by: Cassie on 2002-04-19 22:04 ]</font>