Wrapping up, very sloooowly...
Posted:
Thu Jun 19, 2008 8:13 pm
Gahhh, sorry that took so long; real life's been bad to me lately. I haven't finished all the answers yet; the rest are forthcoming.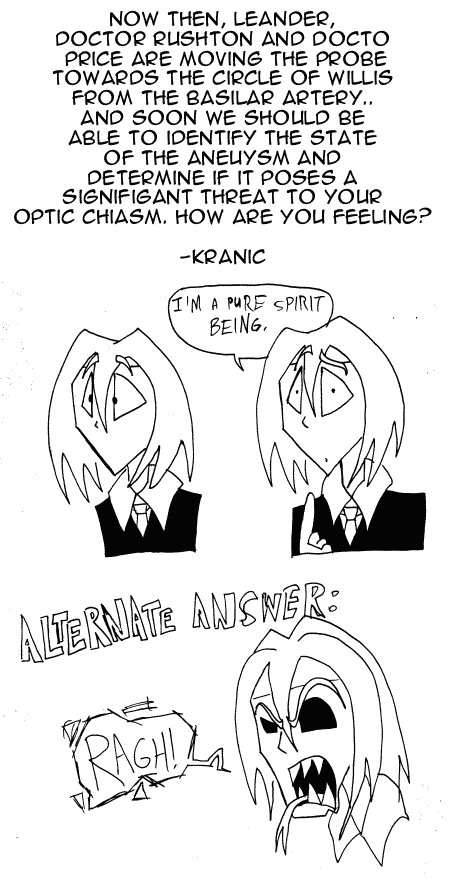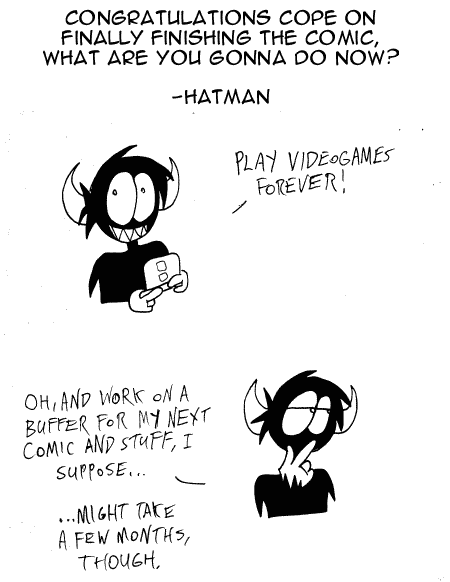 I've only drawn the
first three panels
of my next comic so far, so don't expect it for a while...